Core Web Vitals are rolled out now! As of May 2021, Google started to measure the user experience of web applications and incorporated the score into SERP. Since most of the traffic for web applications goes from Google, people should start optimizing their pages. Have they started yet? Let's get some data to see what has happened with the web lately.
Is it getting faster? Yes, it is!
HTTP Archive is one of the great sources of data with a long history that you can use to see trends and the overall state of the Web and it started collecting data of Core Web Vitals compliance too!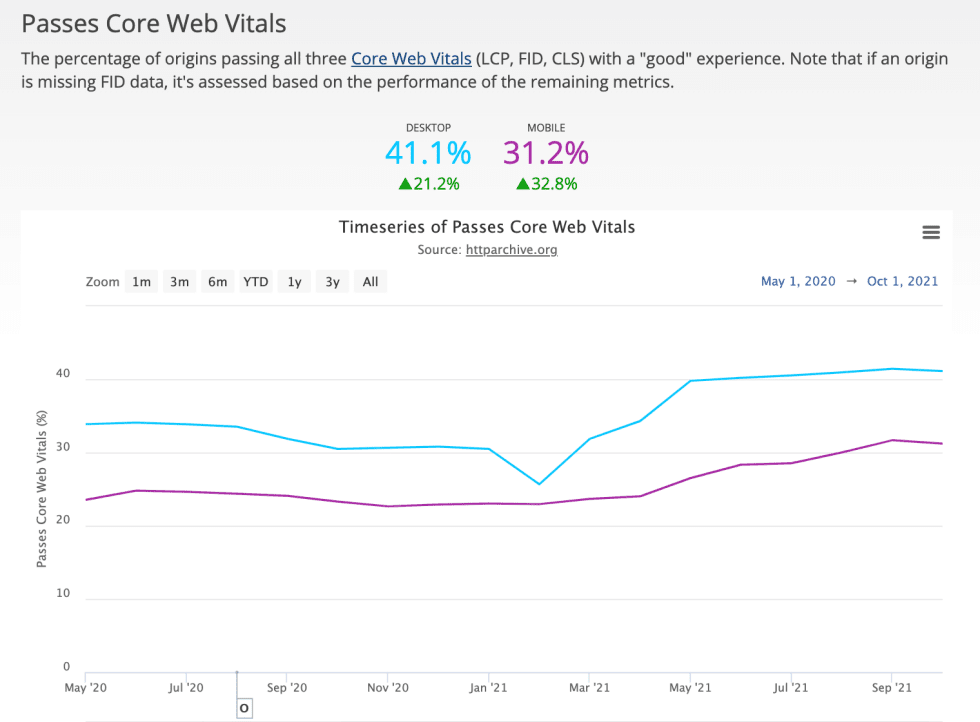 As you can see in the picture above, the Web has gotten faster when Core Web Vitals started to be taken into account of SERP( position in search results). If you want detailed data about some of favorite technologies out there, check the picture below.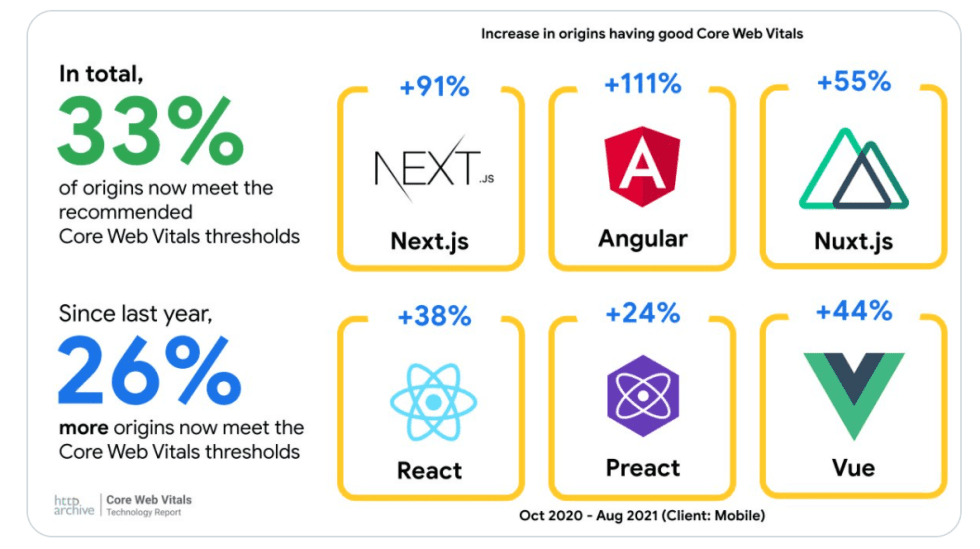 Of course, there is a catch
Improvements that we have just seen could be something else than we think. Increasing Core Web Vitals compliance could be caused by us having more time to spend on old technical debt thanks to the home office during the pandemic or changes in the way how Google measures compliance.
To figure out where the Web is heading in terms of speed we need to take a look back and use old metrics like website speed index, time until dom content is loaded, first contentful paint, or time to interactive. It is not as easy to read as Core Web Vitals metrics (LCP, CLS, and FID), however, we do have enough historical data that are measured consistently. Let's take a look at it.
Speed index that shows how quickly content was populated and visible to customer did not noticeably improve, it got even worse for a while.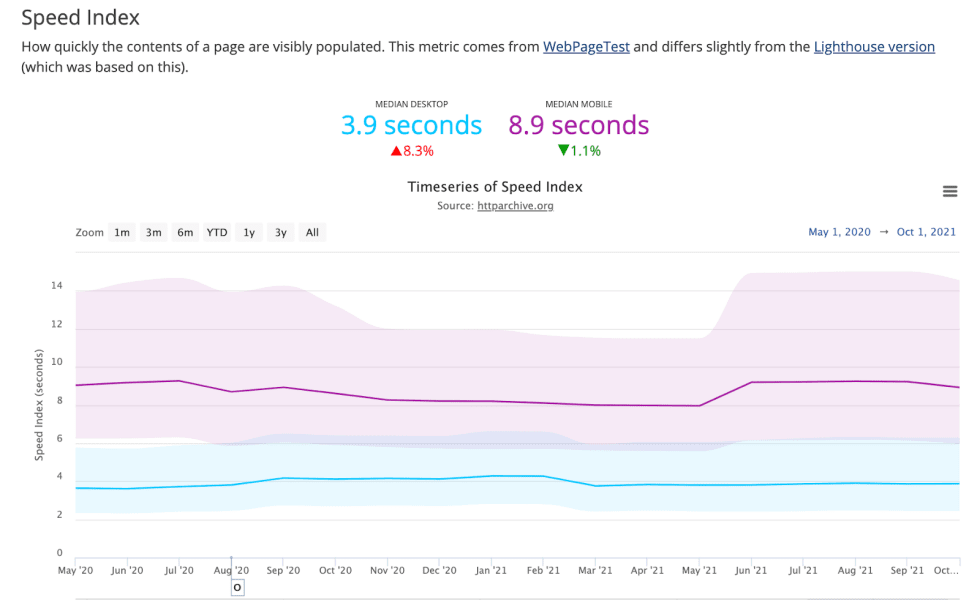 Time to interactive also did not show any improvements either.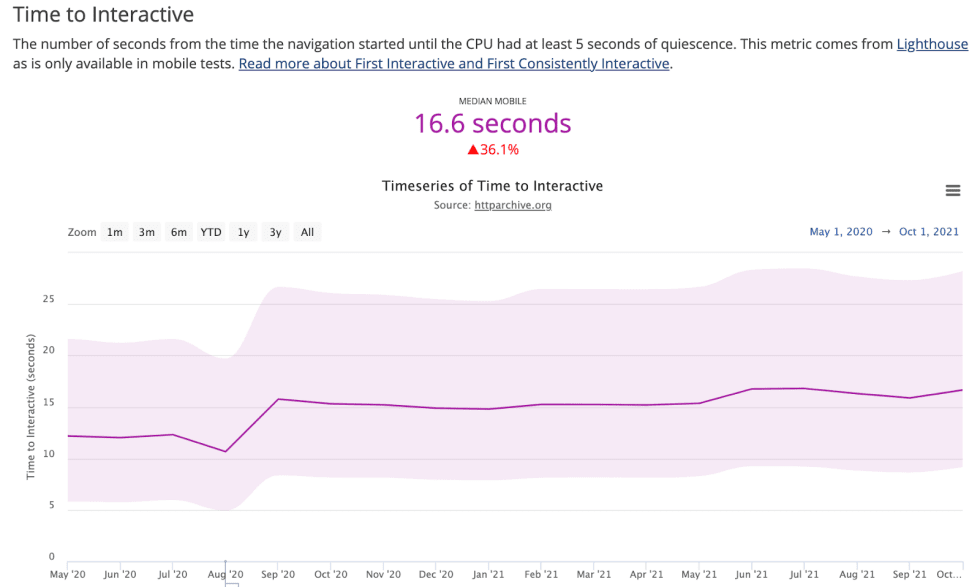 There are many other metrics that you can check on HTTP Archive, however, those are collected for all websites, regardless of business size.
What does it mean to your business?
In general, from the perspective of Core Web Vitals compliance, the Web has visibly improved and gotten faster. Although it does not feel like it when you focus on two older metrics previously mentioned in the article.
So, what to take from it? When we look at the results of the TOP 1000 big players with bigger budgets (see the picture below), they improved more in comparison with the rest of the market/web. The conclusion is clear. If we believe they are trendsetters and furthermore one those top players are your competition, we need to increase focus on performance substantially. To stay competitive, it is about time to start doing something about performance.
If you want to start optimizing your website and learn more about core web vitals, check this article.