Stunning

to boost your revenue and business
Improve the customer experience of your Magento online store. Easily and with a perfect Lighthouse score. StoreFront X PWA will speed up your site and increase your conversion rate & revenue.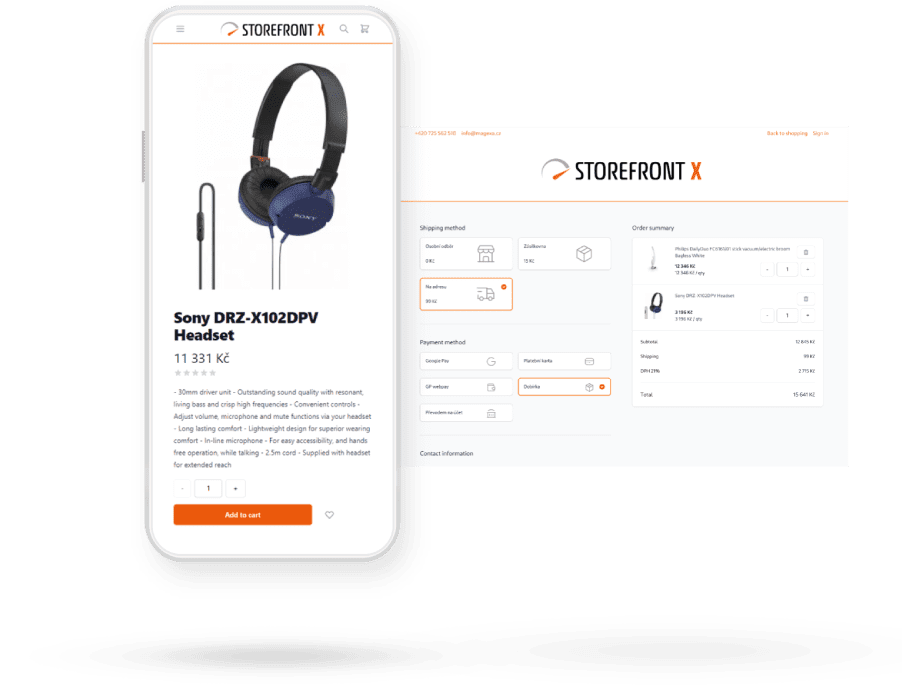 PWA or Progressive Web Applications is a modern type of web application that combines the advantages of classic web and mobile apps. A full-fledged PWA website is thus an effective alternative to a mobile app that the user would otherwise have to download. PWA saves customers time because the page renders faster, downloads less data, and is more interactive. This has a positive effect on both the CX and your sales.
The best-performing PWA framework
StoreFront X framework outperforms similar products in all Lighthouse Performance Score metrics. Here you can find out how your online store is performing.
Deloitte:"Milliseconds make millions"
According to the study, a 0.1 s mobile site speed improvement had a positive impact on the number of page views, conversions rates (increased by 8.4%) and average order value (increased by 9.2%).
BUSINESS & MARKETING
Explore new growth opportunities
You do your best in all marketing channels. Optimizing campaigns, focusing on mobile users, investing more money. But the conversion rate remains the same. And you want to grow. Speed up your Magento online store with PWA and turn your customers into ambassadors. Read more
✔ Improves the conversion rate
✔ Better customer experience
✔ Boosts performance
✔ Reduces campaign costs
✔ Strengthens customer's loyalty
✔ Lower bounce rate
✔ Improves UX/UI
✔ High scalability & modular architecture
✔ The highest Lighthouse score
✔ Smart alternative to mobile app
✔ Full SSR for better SEO
✔ 24/7 support
DEVELOPER'S PERSPECTIVE
Fast, scalable & easily customizable
You are building a new modern e-commerce solution. A mobile-first, with great UX/UI and an easily customizable front end. It must reflect the Core Web Vitals changes. A fast online shop is one of your priorities. Check your website speed. Maybe you need to speed up.
WHAT'S IN IT FOR AGENCIES
Key to the client's performance improvement
Do you build Magento online stores? Are you a marketing agency helping your clients to increase the website speed and effectiveness of the campaigns? Google is rolling out the new Core Web Vitals that will impact your business. StoreFront X will help you to be prepared for it.
Our Story
In the beginning we needed a suitable PWA solution for our Magento 2 clients. We searched all over the world, but couldn't find anything that would meet the demands of our clients' complex projects.
That's why we came up with the vision of StoreFront X. We spent thousands of hours on development and orchestration. And here's the result. Everything we do is performance-based. StoreFront X is simply the fastest.
Maria López Latorre
mSites Specialist Engineer in Google
David Brunelle
VP, Customer Experience Engineering in Starbucks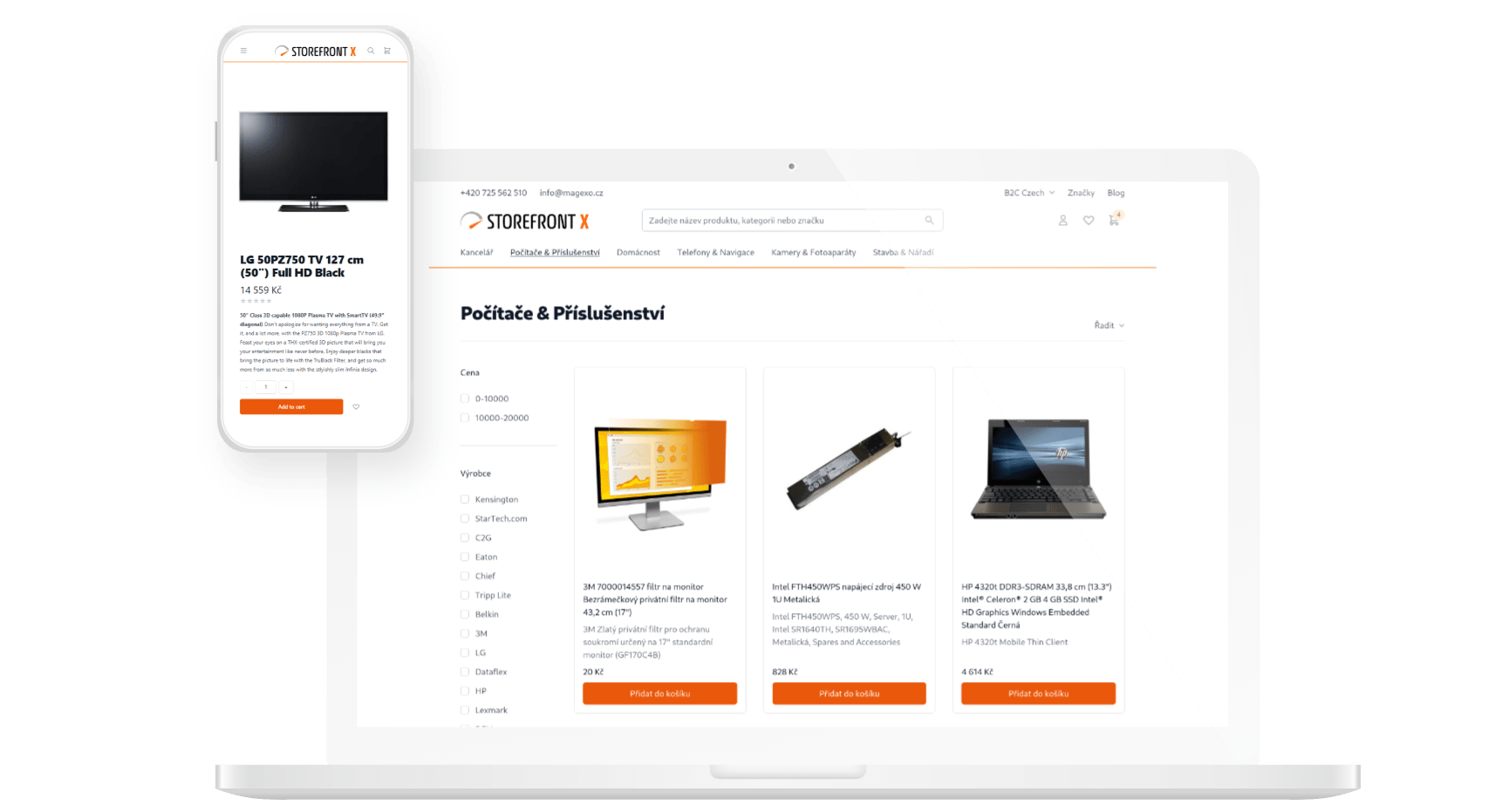 Prague ∙ Manchester ∙ Berlin