your e-com revenue.
Significantly.
For 75% of online customers, the loading speed is a crucial aspect of their user experience.
Speed is the key for your growth
How much will the speeding up your online store increase your revenue? Check it here (on the result page, click "Explore more speed tools" for evaluation of the ROI).
Model example with 2,2s improvement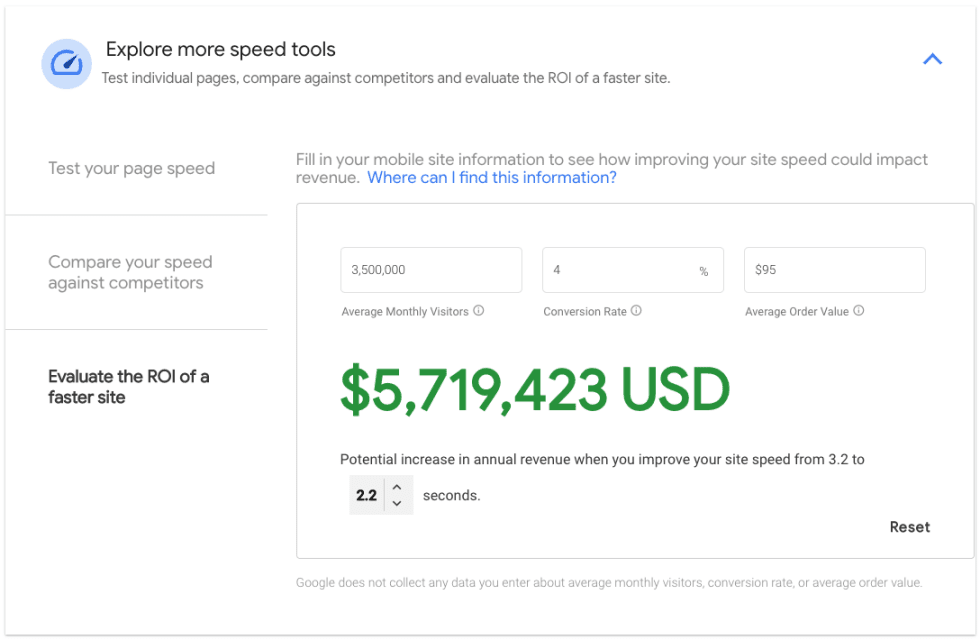 Top benefits of speeding up with PWA
in retail increased by 8.4%.
in retail increased by 9.2%.
in retail increased by 5.2%.
per session increased by 8% in the luxury segment.
of the homepage improved by 6.5% in the travel vertical.
on lead generation informational pages enhanced by 8.3%.