your e-com revenue.
Significantly.
For 75% of online customers, the loading speed is a crucial aspect of their user experience. Improve it with free StoreFront X open-source headless PWA.
Speed is the key for your growth
How much will the speeding up your online store increase your revenue? Take a look at this model example:
Model example with 2,2s improvement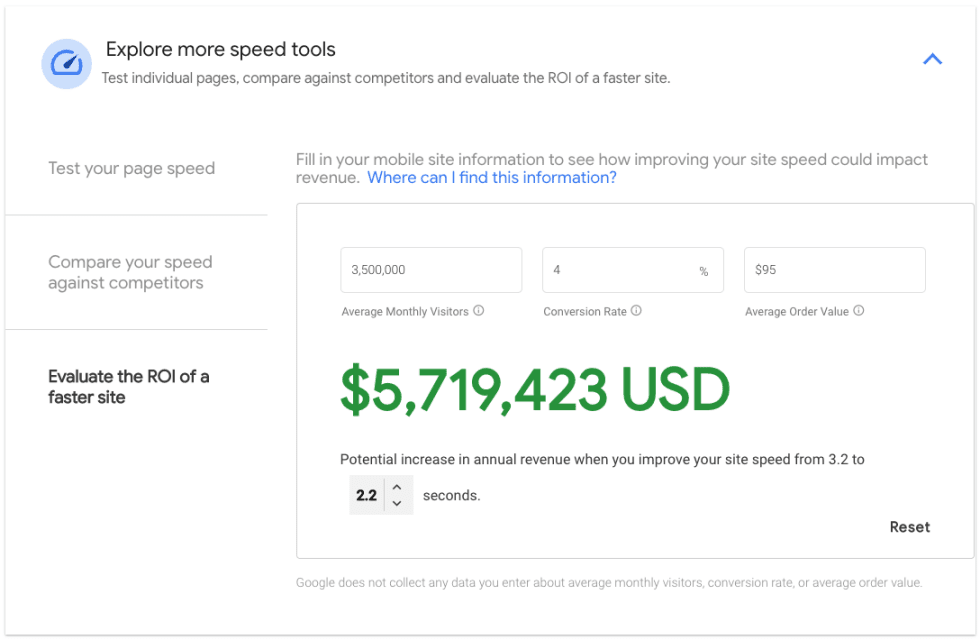 Top benefits of speeding up with PWA
in retail increased by 8.4%.
in retail increased by 9.2%.
in retail increased by 5.2%.
per session increased by 8% in the luxury segment.
of the homepage improved by 6.5% in the travel vertical.
on lead generation informational pages enhanced by 8.3%.