Composable Commerce & Headless
Interested to learn more about composable commerce, headless approach and how it comes together with PWA? Download our e-book and see if it is a suitable solution for you.
The headless approach combines simplicity and convenience with the latest technology. PWA leverages the best of browser and app usage. Together, they improve your store's performance and shopping experience. In addition, composable commerce allows you to integrate the best tools available into the platform, taking everything to the next level. This e-book explaines these technologies and how to use them to your advantage.
The e-book deals with the following:
What is composable commerce and what are its advantages
What headless means and why and when to switch to it
How headless works in combination with PWA and how to get started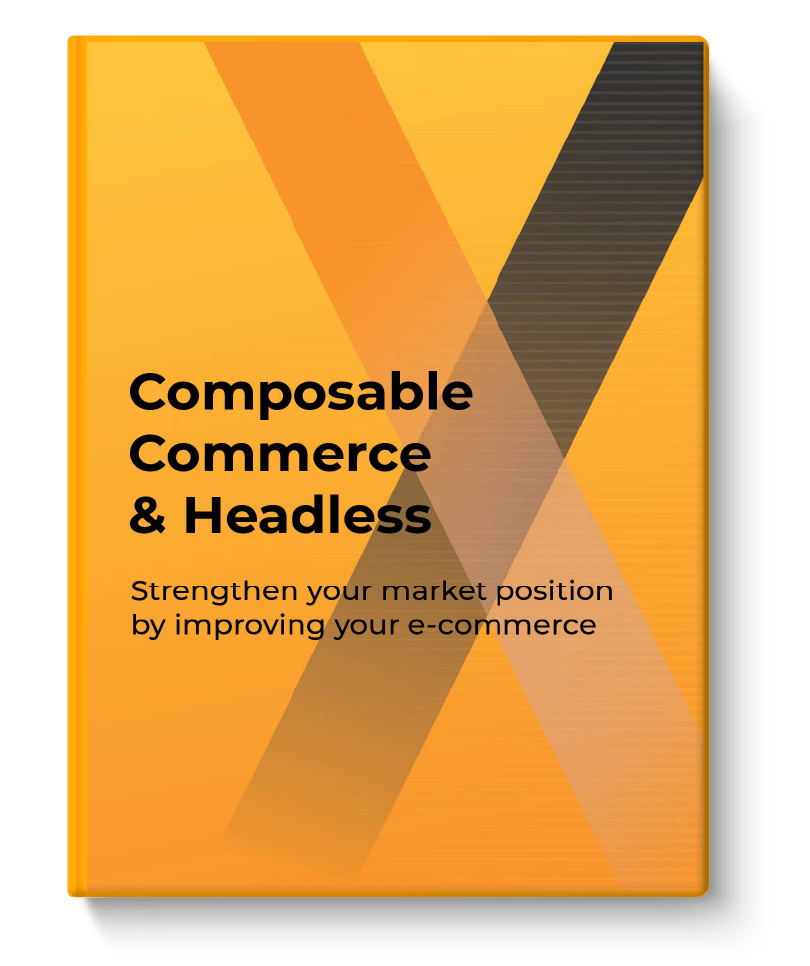 Get the e-book
To download the e-book, please fill in the form.
Are you ready for the competition?
The e-commerce market is experiencing a cooling for the first time since the "golden days" of the pandemic. Growth is slowing down, merchant sales are down, and some online stores may struggle to survive at all.
We are witnessing the first decline in global e-commerce revenues in 9 years. The situation is likely to get worse as prices continue to rise. Advertising prices are also rising, making it more expensive to acquire new customers. Customer retention will therefore become even more important in the future.
What should you do to stay competitive, or better yet, to strengthen your position in the market, reduce the cost of advertising and improve your e-commerce? In our e-book you will learn how composable commerce, headless and PWA can help you achieve this.